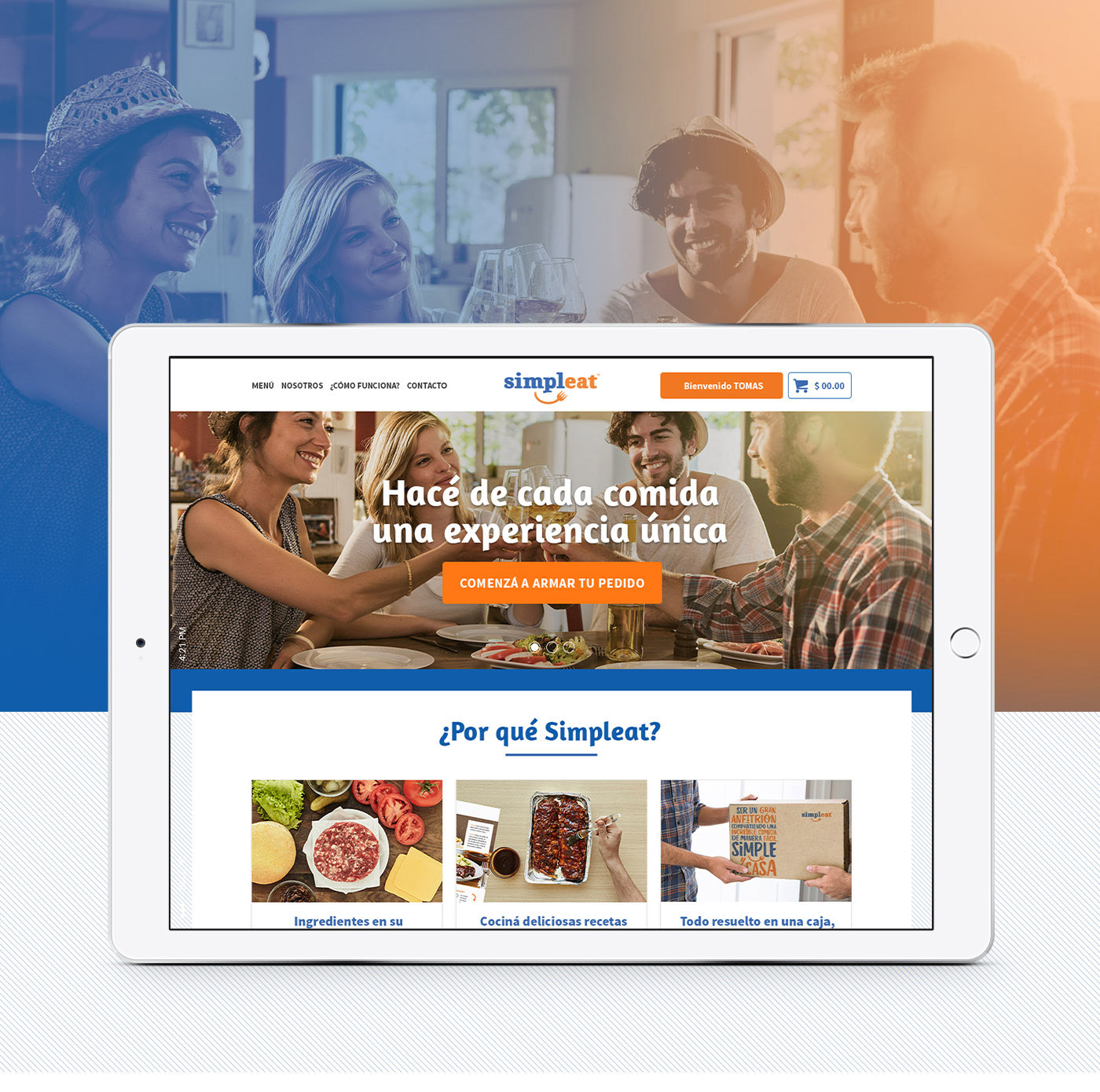 Una nueva experiencia Gourmet en Argentina
Simpleat es un proyecto Startup que busca hace más fácil la experiencia de cocinar en casa platos de calidad profesional para disfrutar en pareja o con amigos. Nuestra tarea se centró en crear una experiencia de marca y de compra con la misma simpleza que SIMPLEAT propone. 

El reto consistía en comunicar nuevas modalidades de compra, pudiendo elegir entre pedidos puntuales o armar un plan semanal de alimentación. Para ello optamos por mantener una estética simple, un Look & Feel cálido y divertido, y una experiencia de usuario centrada en una clara visualización de los platos, la selección de adicionales y un checkout intuitivo.
A new gourmet experience in Argentina

 
Simpleat is a startup project; its objective is to make the cooking of professional quality dishes at home a pleasurable experience to share with significant others and friends alike. Our task was centered around creating a brand and shopping experience following the same simplicity that SIMPLEAT offers. The challenge was communicating new ways of shopping, choosing between specific requests and a weekly meal plan. 
Desarrollamos para este proyecto, el concepto de la experiencia en wireframes , el Look & Feel y diseño UIUX para 
las etapas de MVP, de su versión parcial y el sitio full final. El diseño de la experiencia de usuario (UX) es un eje que atraviesa todas las etapas del diseño, y se comienza a construir desde las estructuras base del sitio.

For this project we chose to keep a simple esthetic, a warm and fun look & feel and we focused on creating a user experience that revolves around a clear view of the dishes, the option to include add-ons and an intuitive check-out. The design of the user experience is an axis that works across all stages of design and it's built within the structure of the site.